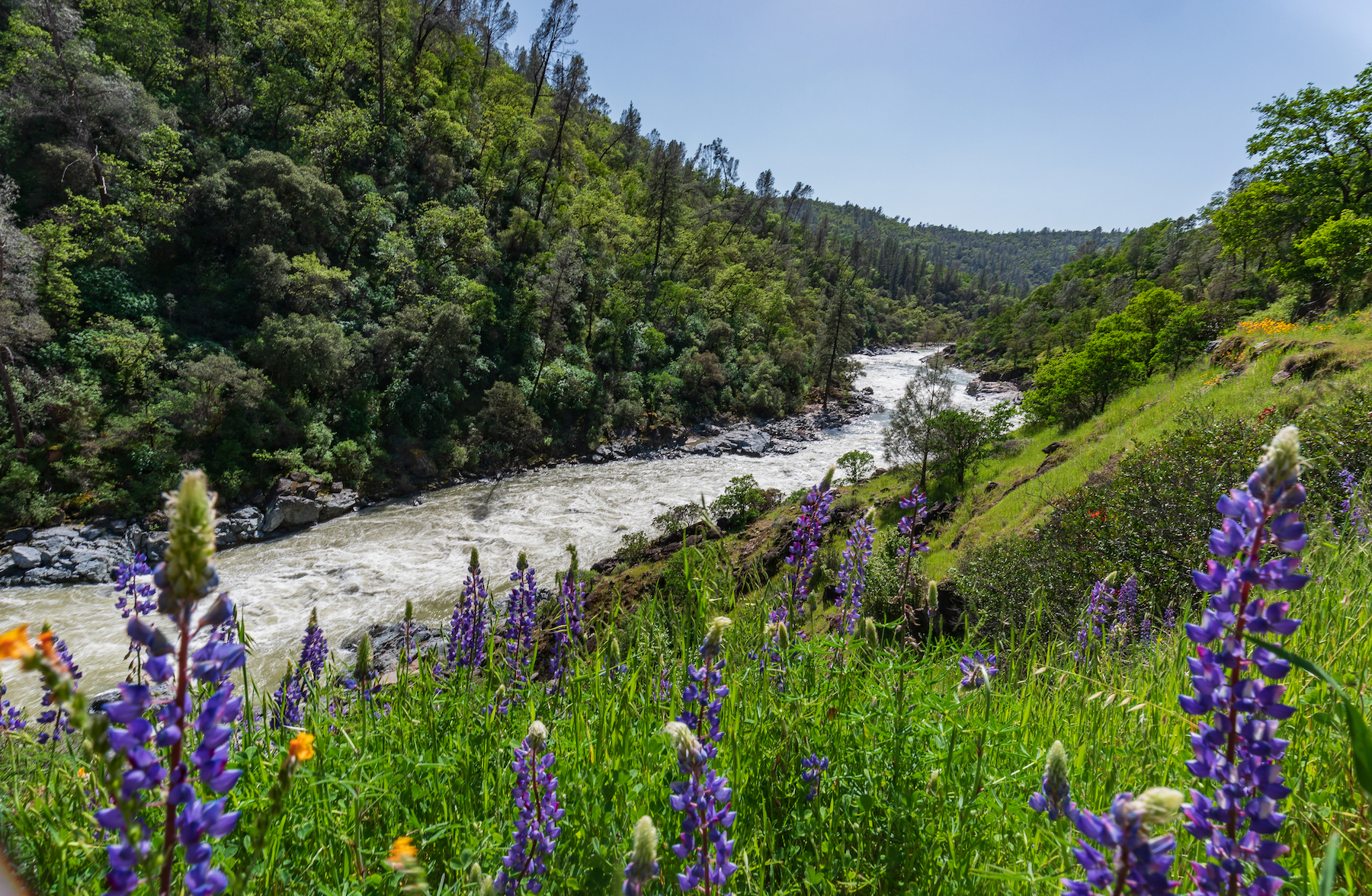 Wild in Us -
Nature Retreats for Women
UPCOMING: May 10-12, 2019
BIG OWL RANCH, NEVADA CITY, CA
The retreat is sold out! Join our mailing list below
to learn about the next one.
May is a gorgeous time of year in California's Gold Country! Wildflowers are blooming, oaks unfurling new leaves, and birds are singing Spring songs. Nature has many powerful gifts to offer you, including healing, inspiration and awe. Tap into this power in a small circle of inspiring women over Mother's Day weekend as we celebrate the wild nature in all of us at Big Owl Ranch in Nevada City.
You'll enjoy outdoor excursions, guided meditation, and creative exercises in a fun, beautiful setting. Immerse and connect with the natural world, release your stress, and see and feel more clearly. Take that clarity back to your everyday world and deepen your intention for the life you want to lead.
Weekend highlights
Forest bathing. Connect with nature in a new way.

Wildflower saunter. This hike near the Yuba River will include reflective practices, a picnic and more.

Bring your mantra to life. Inspired by the nature outings, you'll paint a simple message, made with foraged black walnut ink from Big Owl Ranch.

Outdoor dining with delicious vegetarian meals made on site.

Qigong beneath the oaks. This gentle, meditative movement strengthens and stretches the body.

Morning birding discovery. Learn how watching and listening for bird songs can provide deep relaxation.
SCHEDULE
Itinerary subject to change
Day 1 – Friday
1-2pm Arrive
2pm – Welcome ritual
3 pm – Forest bathing
7 pm – Dinner
Day 2 – Saturday
7:30 am Coffee, tea, snacks
8:00 am Bird walk (optional)
9:00 am Breakfast
10am Group hike, Reflective practices & Picnic
1-4 Free Time
4:30 pm Paint your Mantra
6:30 pm Dinner
Dancing or singing
Day 3– Sunday
7:30 am Coffee, tea, snacks
8:30 am QiGong practice
10:00 am Brunch
11:00 am Closing ritual
11:30 am Check out & departures
Questions? Want to sign up? Email Penelope
Penelope Whitney is a Certified California Naturalist and avid horsewoman who has led nature walks in N. California and birdwatching tours at Finca Luna Nueva in Costa Rica. With an MFA in fiction, she's performed live storytelling in SF and Berkeley, and taught creative writing. She and her husband Giovanni own Big Owl Ranch in Nevada City, where they host house concerts, storytelling parties and city guests, many of whom they've converted to the delights of birdwatching and foraging fungi and native plants. She can't wait to immerse you in all nature has to offer and have fun along the way!
Other trainers - and our cook!
Katrina Child, M.A., M.F.T., (left) will lead the group in simple practices to self-soothe and build on the good in your life.
She is a psychotherapist in San Francisco, with over 25 years of experience helping people create more connected, fulfilling lives.
Mimi Vishoot, (right) Dragon and Tiger QiGong instructor, will lead you in a series of easy to follow movements with deep health benefits.
Giovanni Airaghi, (center) is our on-site cook. He's known for delicious, healthy dishes, often with a northern Italian influence.
Big Owl Ranch offers the perfect escape -- it feels remote, yet is just five minutes from downtown Nevada City.
The land was once home to a dairy farm, with the milking barn still standing at the foot of the driveway. The house sits on two acres of meadows, pine trees and oaks, with three decks that are perfect for kicking back and relaxing. Inside, there are 5 bedrooms, 3 full baths and lots of room. Penelope and her husband Giovanni have been hosting guests since late 2017 (check out the 5 star reviews on AirBNB) and look forward to welcoming you.
Retreat cost
The cost ranges from $375 to $455 each for the entire weekend.
It includes your room, five delicious vegetarian meals, ample snacks and the weekend program.
Alcohol is not included, but you're welcome to bring your own.
* *
View the rooms through the photos on our AirBNB site.
Master suite/ bedroom #1 with queen bed & private bathroom (downstairs) - $455
Share this room with a friend or partner and pay a reduced price of $375 each.
The following rooms share two full bathrooms, both downstairs.
Bedroom #2 downstairs with queen bed $455 (RESERVED)

Bedroom #3 downstairs with queen bed - $455 (RESERVED)

Bedroom #4 upstairs shared room with two twin beds - $375 each (RESERVED)

Upstairs loft bedroom #5 - shared with two queen beds - $425 each (RESERVED)
Reserve your space
To reserve your space, email thebigowlranch@gmail.com
It's going to be a fantastic weekend!